Healthy Products
Provender provide a convenient service and Refreshment Centres and vending machines that have an assortment of treats and healthy options, to cater to every taste and lifestyle choice, and keep employees alert and happy throughout the day. We happily encourage our customers to be aware of and enjoy balanced and healthier snacking options. Provender also introduced the concept of "1/2 now 1/2 later' to help people to regulate their eating habits, by not eating their snack all at once.

Our Healthy product range is Provender's answer to sensible snacking.


Click here to download our pdf Lifestyle Balance Booklet

Lifestyle-Balance®
Lifestyle-Balance is Provender's answer to sensible snacking.

To help combat the rise in obesity, and to provide options for the health-conscious, Provender has a great range of healthy snacks under our Lifestyle-Balance® brand. This healthier options range continues to grow and is designed to fuel people on the go who want an alternative option to the traditional high-energy snacks.



Provender has worked with both nutritionists and dieticians to ensure our new healthy snack range meets the following nutritional criteria:
Lower in fat
Higher in fibre
Less sugar
Our healthy Lifestyle-Balance range is available in refreshment boxes and vending machines.


Ω Now Ω Laterô
We introduced Ω Now Ω Laterô to help with portion control and energy intake. This continually growing, healthy

alternative range is available in both Provender's refreshment boxes and vending machines, and is designed to fuel people on the go, wanting an alternative choice to the traditional high-energy snack.




Original Energy Booster - 70g
At Provender we like to ensure our refreshment boxes and vending machines contain healthier, smaller options, such as Original Energy Booster, a deliciously satisfying snack made up of natural ingredients, including nuts, seeds and dried fruits. For that 3.30 revival fix, Original Energy Booster is the number 1 healthy choice.
Raw Nuts 70g
A Premium 70g mix of Almonds, Cashews, Walnuts & Brazils. Cholesterol free less
saturated fat, full of antioxidants, fibre & protein.
Yoghurt & Cranberry Energy Booster 70g
Dried fruit, nuts seeds and yoghurt covered raisins.
Almond, Cashew & Cranberry Mix 70g
Healthy tasty satisfying medley if lightly roasted almonds and the mild sweetness of
dried cranberries.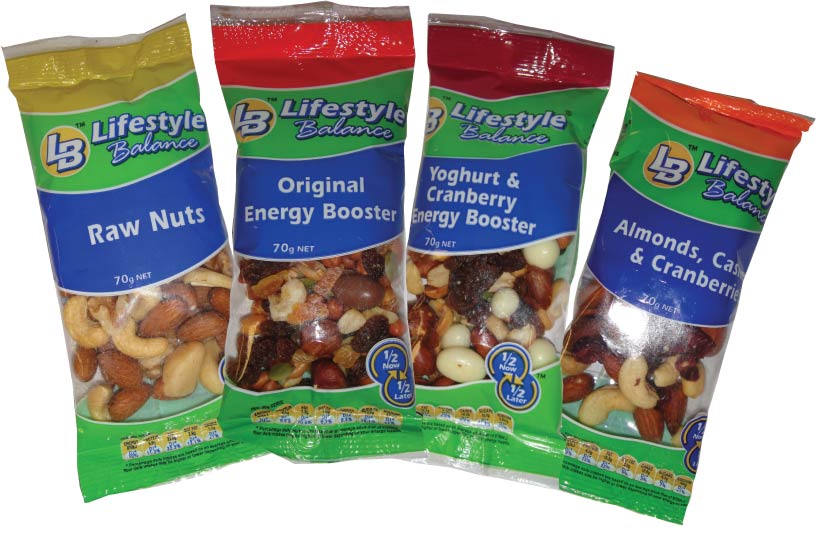 GO Native - Fruit Bites & Fruit Bars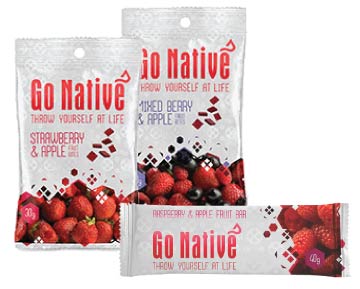 If you eat what is best, your body will give you its best. Never compromise. GO Native fruit bars and bites are trusted and enjoyed by global emergency services, World Champions, Olympians, National Sports Teams, Antarctic Scientists, Extreme Adventurers, kids and health hunters.
Natural Ingredients - Great taste and eating texture - Nutrient dense - Slow release energy GI of 32-43 - Source of dietary fibre - Source of daily fruit serving - Gluten free ingredients - Portion controlled - compact and portable - No preservatives - No artificial flavours - No artificial colours - No added processed sugar.
Frooze Balls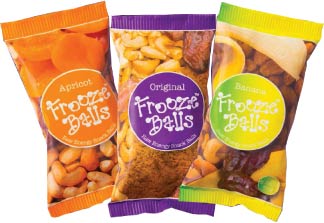 The tastiest, most delicious healthy snack available in the market today. Innovative ball shaped snack - 5 Balls to a pack with a net weight of 70gm. Just RAW fruit and nuts - the word RAW is very big in the healthier eating world. Gluten and dairy free. Only natural sugar from the dried fruit. No preservatives.
Bluebird - Light Plus Sour Cream & Chives 40g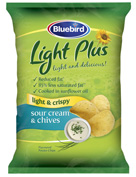 Light & Delicious. Reduced fat, less saturated fat, cooked in sunflower oil.

Bluebird - Le Snak Original Cheese Dip
With Crispbread (25gm) Cheese/French Onion.
Small portion snack.
Bluebird - Quaker Flavoured Nut Bar

Heart Tick. Small Portion size. 25% Less Sugar.
Nuts with wholegrain oats - high fibre.
Golden Days - Original Sesame Snaps 40g
Ingredients: sesame seeds, Glucose Syrup(Wheat), Sugar.All natural ingredients, gluten free, cholesterol free. Portion Control.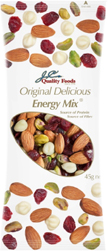 JC's Quality Foods

Almonds Natural 45g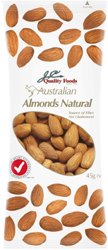 Heart tick, source of fibre and no cholestrol.
Energy Mix 45g

Delicous mix of nuts and dried fruit. Source of protein and fibre
Healthy Mix 45g
Healthy mix of nuts, dried fruit and seeds. Source of protein.
Jackaroo Mix 45g
Satisfying mix of Corn, Broad beans and nuts.
Outback Mix 45g
Scrumptious mix of nuts flavoured with a hint of chilli herbs & spices.
Mother Earth - Roasted Almonds 60g
Unsalted, heart tick.
Mother Earth - Delux Mix 60g
Raw unsalted nut mix, heart tick
Nature Valley - Oat & Honey Bar 42g
Low in fat, high in fibre. Portion control. 2 bars/pack
Sealord - Tuna Sensations with Crackers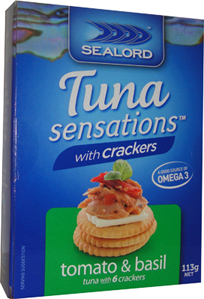 Smoked Tuna/ Savoury Tuna/ Tomato & Basil Tuna/ Tuna Spread
Lemon Pepper Tuna/ Thai Chilli Tuna/Lemon Lite Tuna
Light meal replacement.

Sweet As Popcorn 40g
Gluten Free, Dairy Free, No artificial colouring. Made in NZ.
Zen Health Foods - Cashew Nits & Dried Kiwi Fruit 35g
Gluten Free, Dairy Free, Low energy.

Zen Health Foods - Dried Apple 60g
Gluten Free, Dairy free. Low energy, low fat.



H2 Go Zero Sparkling flavoured water 700ml
Sparkling flavoured water, zero sugar, no artificial sweeteners. Sweetened with all natural plant extract stevia.
Lime & cranberry.

H2 Go Zero Flavoured Spring Water 750ml
Naturally Flavoured Water, zero sugar, no artificial sweeteners. Sweetened with all natural plant extract stevia.
Lime, Boysenberry, Summer Fruits.
Just Juice 350ml
50% less sugar naturally sweetened with stevia.
Orange and Pear & Apple.
nuju Organic Pure Coconut Water 330ml
Nutritious refreshing organic drink. Serve Chilled.
Get Fresh Water 500ml
Drink Most
Fresh up 355ml
Apple&Orange, Original Apple, Crisp Apple, Apple&Mango, Apple&Lime, Apple & Fijoa.
Low GI
Pepsi Max 355ml
Zero Sugar
Sugar Free "V" 250ml

Zero Sugar
Diet Coke & Coke Zero 355ml
Zero Sugar
Charlies Honest Fizz 350ml
Made with real fruit. Less sugar, sweetened with natural stevia.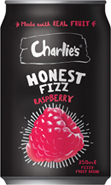 Flavours: Raspberry, Ornage Mango and Lemondade.
Charlies Ti Tonics 350ml
(Super Tea)
Blend of white tea, grapeseed extract and natural fruit flavour. Super low in sugar and rich in plant polyphenols, naturs most powerful antioxidant. Flavours: Nectarine, Mango, Pomegranite, Blueberry.
Charlies Whole Fruit Smoothies 300ml

Concentrated blend of fruit jucies and superfoods equivalent to two fruit servings.
Flavours Mango, Berry Spirulina.